Just as you would clean furniture inside your home, outdoor furniture needs a little love and attention, too. Check out these quick tips on how to clean your favorite outdoor furniture with 30 SECONDS Outdoor Cleaner:
White Plastic Chairs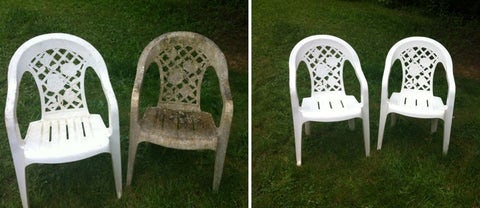 These plastic chairs are notorious for quickly accumulating nasty, moldy, yucky grime that's almost impossible to clean.
Here's what you do: Spray 30 SECONDS Outdoor Cleaner on the dry surface, keep it wet for up to three minutes and hose off.
It's really that easy. Look at those results!
Colored Plastics, Metal, Cloth, Fiberglass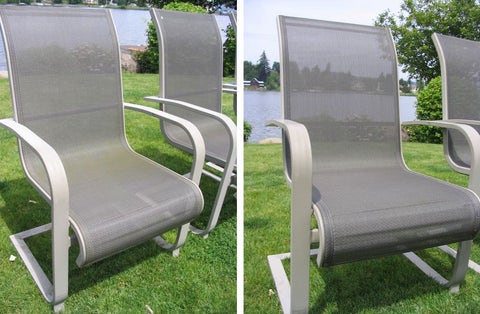 Mildew, mold and dirt can creep through the mesh of these patio chairs. Due to the mesh and construction of the chair, it's not always easy to see exactly how dirty it's become.
We recommend testing a small, inconspicuous area first to make sure it's a colorfast material. When you're ready to proceed, spray on the dry surface and keep it wet with the product for up to three minutes. You can also brush, if necessary, to help the process. Rinse thoroughly with water. That's it. Now you're ready for the backyard BBQ.
Wood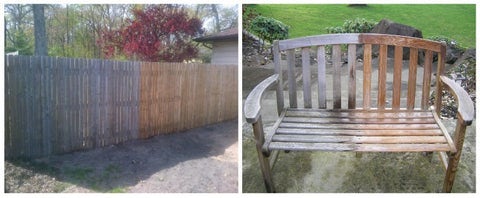 Wood is slightly porous, so it requires more saturation than plastic. Again, you would want to spray on a dry surface and keep it wet with 30 SECONDS Outdoor Cleaner for up to five minutes. Brush or sweep the surface with the grain to ensure the cleaner reaches all the nooks and crannies. Then hose off thoroughly with water.
Tile and Concrete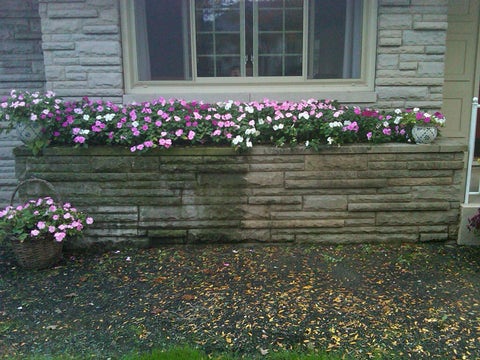 These surfaces are very porous, so they require the most saturation. Spray on a dry surface and keep wet with our product for up to 15 minutes. You may brush or sweep the surface for even saturation. Hose off thoroughly with water and you're done.
Remember, if you clean your patio furniture on a regular basis, you can expect it to give you years of comfort while still looking great.