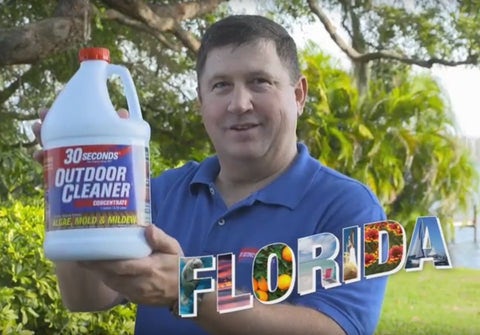 Florida has more than its fair share of humid, wet weather that results in stains from algae, mold and mildew. Recent years have even seen an increase of slimy orange, green and black growth. In fact, it's been so bad that 2013 was called the Toxic Summer due to the thick algae in the ocean coating the beaches and harmful algae blooms choking up waterways. As a homeowner or a diligent renter, this means even more unsightly stains and slippery black surfaces around our homes.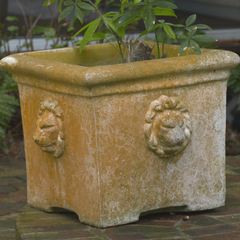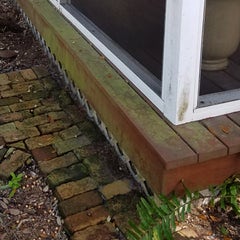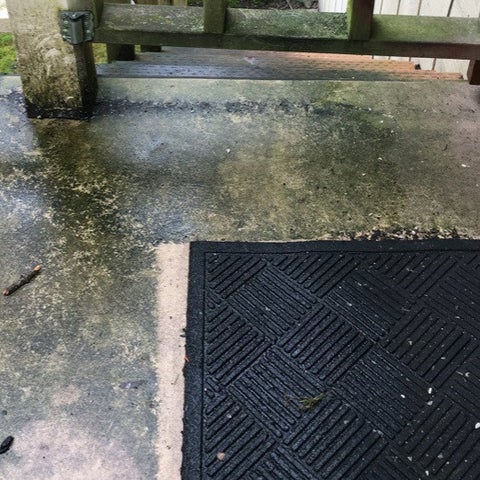 Using 30 SECONDS Outdoor Cleaner
The good news is 30 SECONDS Cleaner is available in retail stores across the state (and online) to help make outdoor cleaning simple.
Spray 30 SECONDS Outdoor Cleaner or Outdoor Multi Surface onto desired surface.
Let set for the time indicated on the bottle; brush if needed for heavy staining.
Hose off. No pressure washing needed.
Your outdoor surfaces will be as clean as new in no time.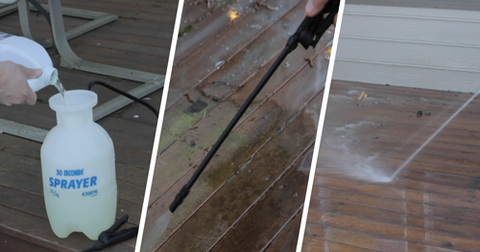 Cleaning Florida Surfaces
Florida customers have been delighted to find out how well 30 SECONDS Outdoor Cleaner works on their lanai, patio, fence and porch. Some are so impressed, they shared before and after photos with us. They say a picture is worth a thousand words, so check these out:
Customer Review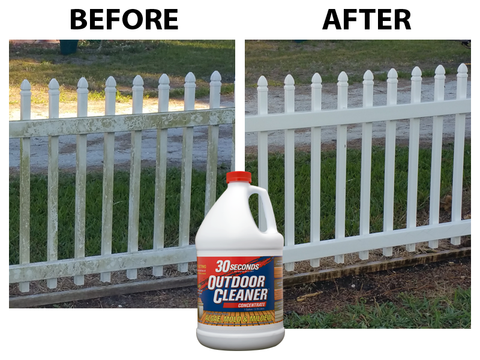 "My husband and I bought 30 Seconds Cleaner at Home Depot for the first time today. I was skeptical. We have tried many products to clean our white PVC fence, but we always end up having to drag out the pressure washer and scrub. Every time we do this, about every six months, we end up spending an additional $50 in water during that month. My husband went outside to test it, and I waited, not expecting much. Not long after he went out, he came back into the house insisting I come out to take a look. I still did not believe him. I was AMAZED at the results! In the short time he had been outside, he had cleaned several large sections of fence. It looked like new! Then he showed me how easy it was. He sprayed another section, and right before my eyes, the green mold and slime seemed to melt away. It was a miracle! I have never been so pleased with a new product. So much so, I had to share the results with you, and take the time to thank you for creating this product. I will never have to pressure wash the fence again. This will save us time, and some back breaking work. I have attached a before and after picture, as well as a video link. Please feel free to use it to show the effectiveness of your product." — Jessica C.